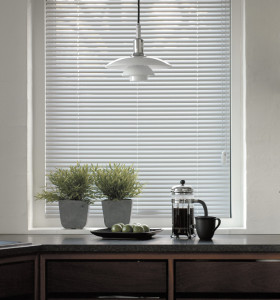 Different people have different tastes when it comes to dressing their windows with attractive covering solutions. The selection of an interior design item doesn't depend only the look and feel the product will give you once it is installed properly, but there are various important factors that need to consider to make your decision successful. Aluminium Venetian blinds are not a window treatment solution that only talks about giving your home an attractive look, but the installation of these products can make your property more functional.  Today, these products have become a practical window solution for many home and business owners.
Make Your Property Functional And Stylish
Whether you want to install blinds to solve problems with glare, or protect your furnishings from the harsh sunlight or buy these products to attain privacy, Aluminium Venetian blinds can do every job in a perfect manner. Many homeowners are now using these interior design products due to different reasons. But, their purpose is same to make their property more functional and stylish.
Available in Different Styles, Shades and Colors
These products are now available in different shades and styles. So, choosing the one that will match the color and design theme of your property is not a big task to perform. Make your points first, decide which option will go well with your choice, and finalize the product keeping all the important points in your mind. The appearance given by the product is unmatched and can attract anyone. These products are great when it comes to giving you great privacy while letting light in, while allowing you to retain an outside view. They are available in a range of colors to enable these blinds to coordinate with your home interior decor. Easy-to-use with a pull down, these products are undoubtedly a practical addition to the aesthetic appeal of your home.
A Hottest Window Treatment Solution
Aluminium Venetian blinds are one of the hottest window treatment solutions which have all the latest features to improve one's property. Among many options available online, you don't need to get confused, since you can do this job easily by just weighing up practicality, price and style of the product. Most window treatments have the capability to enhance the appearance of the home, but these blinds can prove to be a great investment. You can use the internet and go through many websites to find the product that will match both your requirements and budget. So, what are you waiting for? Don't think anymore! Take this blind to your home and witness an outstanding ambience.