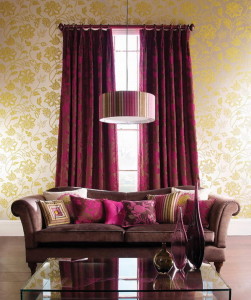 Sofa upholstery is one of the most important and useful entities of a property. This can make any home look appealing and attractive. So, the cleaning of the product is important to maintain its elegance and keep it away from the dust.
Where The Cleaning Starts From?
A proper care is imperative to maintain the beauty of your upholstery. It is very easy to clean the slipcovers as compared to dealing with other parts of the furniture products. If you want to cover the whole piece of your product, then you can use seat cushions, arm covers, and similar partial coverings for the areas that are mostly used.
Choosing fabric protectors is a good choice when you seriously want to opt for a treatment solution that is used to make fabric more resistant to liquids and stains. There are a plenty of places where this procedure is done. Reading the maker's cleaning instructions is considered as one of the most vital parts of upholstery care & maintenance. You can also ask your retailer how to care for it while buying the upholstery from the market.
Certain Commonly Used Sofa upholstery Cleaning Methods
There are a plenty of ways of cleaning the upholstery. Some of the widely recommended ones are given below:
Most of the homeowners use a vacuum on a regular basis to make their products dust-free. While, some varieties of the products can be brushed. The final word is that different fabrics are available on the market with some kind of similar maintenance. These efforts are made to keep the product look fresh and stain-free.
In addition to this, rotating the pillows and turning the cushions will also help you to keep your products looking new and distribute the wear more evenly.
Keeping your sofa upholstery away from too much direct sunlight will help to maintain the color of the product for long. You can place your product very carefully or try to just simply shut the blinds down when you are not available at your home. It has been noticed that dark colors may fade faster if they come in contact with the direct sunlight. You should also avoid placing the newspaper or other article that may bleed ink onto the furniture. It is also good for you to keep pollutants like smoke away from your upholstery. Couches generally absorb smoke, and emits it back into the room, creating a constant and strong smell.
Conclusion
Although the market includes a number of sofa upholstery cleaning methods, it is always wise to do your proper research while finalizing the one.