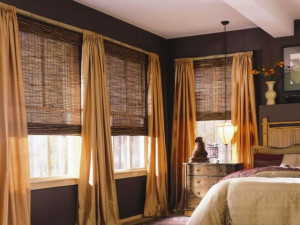 If you are planning to add something extra beauty to your any residential or commercial properties, blinds and curtains can assist you to achieve your aim. Most of the windows are adorned with either curtains or blinds, both for decorative and practical reasons. A large number of individuals now prefer to consider using window treatments as a way to give the finishing touch to the room's décor. Selecting the right color and style of window treatments will really helpful when it comes to making the room not only welcoming, but also highlighting its size and ambience, giving perspective to the entire environment.
These days home decorating has become a hot topic for many people. The most in-demand and widely appreciated design of window treatments is minimal, fresh, translucent and light-colored. On the other hand, many love to use window curtains and blinds that can give real character and individuality to the room's décor. A wide variety of fabric textures and paint shades allow blending curtains and blinds perfectly with the sofa upholstery to match the apartment's light and mood. With properly placed color accents, you can avoid making the room too impersonal. Dubai has evolved as a hub for many seeking for various quality interior design products at reasonable prices. It is easy to find your desired curtains and blinds in the city which perfectly match with your sofa upholstery in Dubai.
According to experts, window treatment has become worldwide popular now for its amazing results one can get when they are used properly. With the products, you can enhance the situation by decorating the window with forgiving blinds in carefully chosen colors. No matter whether it is blind installation or curtain usage, preparation is the key to any well done job. It is advisable to make sure that the fabric texture and prints complements the overall look of the living space. Whatever the reason you have to decorate your property, be it residential or commercial, Dubai has answers to all your decorating product queries. The world-class and incredible interiors in Dubai have gained popularity at the global level. People from different parts of the UAE and other countries are showing their interest to use window dressing products made and supplied by Dubai interior design companies.