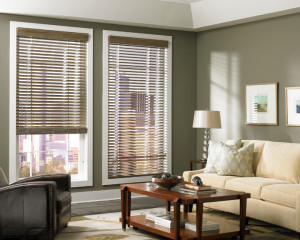 Are you engaged in opening your own corporate houses? Or you are into your already running establishment and planning to decorate it differently? If you said yes to these questions then blinds can help you make your dream come true.
Blinds in Abu Dhabhi for Commercial Properties
Buildings, offices and institutions quite often have many large windows that ask for blinds or curtains. Of course, depending on the area you are going to furnish you should take note of the sort of work, clientele, and patrons that will frequent the business to be able to help you to finalize the type and design of window treatment that will meet your needs the best.
For an example, if you are into the advanced education or health institution, then you would like to go with the anti-microbial shades and drapes with flame retardant therapies. In case, if your business incorporates costly products then you might like to investigate a number of alternatives that can help increase your current building or company security.  On the contrary, if your office has the meeting rooms that need to be furnished, then it is common to choose the something designed to keep out harmful UV rays and also assist with regulating temperatures such as Roman blinds.
Dubai is the most visited city when there is any need of interior design products at a very competitive price. You can find a plethora of products of interiors in Dubai. While having a look at window covering solutions, you need to make sure that everything you buy can also assist with your office building's or even corporate entity's overall power efficiency. According to experts, it has been observed that drapes and blinds are the most valuable products when it comes to helping to reduce electricity fees by controlling how much light enters a room or heat leaves the space. Motor-driven commercial blinds are the options that you might like to consider at this time. These window treatments can be pre-programmed in order to start and close at set hours, basically assisting to regulate temperature while removing one item from your to-do list.
Nevertheless, it is always vital to assess your business needs and clientele before finalizing any window treatment solutions. Once you are quite aware of your concerned needs and requirements, you would like to address your commercial blinds budget. A qualified consultant is a person who will surely assist you with finding out the right blinds in Abu Dhabhi  that will perfectly fit your needs and price point.