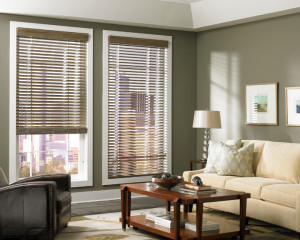 Wood blinds are always known for providing you a complete natural look to the room. These decoration products are comparatively better than traditional shutters or curtains. Their look is great whether they are used for interior purpose or outside purpose. Apart from this, Dubai blinds are also a good insulator from cold or heat. Faux-wood blinds, quite similar to the natural wood blinds, are used in various different humid areas like windows in the kitchen or in the bathrooms.
Two different types of wood are used in the making of wood blinds. They are Bass wood and Ramon wood. Bass wood is the widely recognized products because it is comparatively stronger and has more distinctive grain. The product is also good for staining.
Wood blinds are available in a large variety of designs and shades, including wood mini blinds, faux wood blinds, woven wood blinds, vertical blinds etc. They come in varied colors, stains, shades and shapes and can be made using different varieties of wood. The products can be fitted with various other optional features such as light-blocking, cord-want tilt and motorization, UV control, fabric tapes and anti static control.
Wood blinds have now become the hot products in the GCC and UAE and various parts of the world. GCC Blinds are now available in many home improvement stores and centers that are really great when it comes to providing home/interior decoration services. The Internet includes a number of websites where you can compare the features and prices of different products and choose the one that suits your requirements and budget. You can order for your favorite product via any online stores. They can be ordered as per needs. It is a very easy and affordable way to order these products.