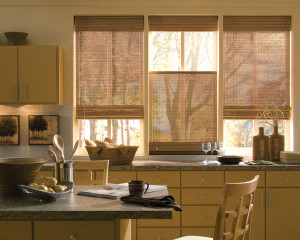 Choices are countless when you see that plain blinds are not giving you results you are looking for. While blinds with plain and simple designs have their own place and value in certain settings, however products with unique and great designs are important when it comes to making your property valuable.
Interior decorators have borrowed some great ideas from the art department in order to exhibit a unique ambience in the indoor environment. Although a plethora of window treatment options are available in the market, home owners and decorators look for the more straightforward approach to dress a window. This is why more and more individuals now prefer to opt for using the roller blinds to decorate their property.
Low Maintenance And Ease Of Operation
Roller blinds have become quite popular among many professional and lay users due to being offering a clean and stylish look. Interior designers choose their non-intrusive look that typically provides a backdrop to a setting. Home owners love the ease of their usage and their reputation for low-maintenance.
Functionality, Style And Art Come Together
With a wide range of designer roller blinds, functionality, style and art have now come together in order to create something new. This has played a very important role in making homes places of relaxation and venues of artistic exhibition.
Affordable Pieces Of Gallery-Quality Creations
Unlike the custom-made or standard roller blinds, designer ones focus not on pattern or texture or a single color. These products are equipped with the elements that create designs that are worthy of art galleries. They are often conceptualized by artists, who want to showcase their creations in a number of venues other than the mainstream. Thus, it is quite possible to find out them in situ as replicas to 'real' art. Of course, from an art perspective, these products do look like paintings when they are pulled down, offering residential property owners affordable pieces of gallery-quality creations!
Available Products Are Suited to Everyone's Tastes and Preferences
As the demands of the modern home owners are becoming more and more eclectic, designers are much serious to conceive creations that would have been considered too modern several decades ago. So, consumers have now wider choices of products with their personal tastes even in design areas that were once considered conservative. Designer roller blinds are the products that reflect this shift in taste and preference. So, get them and increase the value of your property.