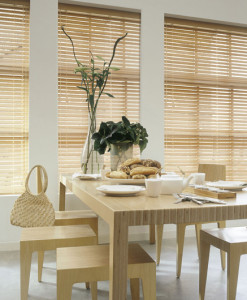 Wood blinds in the UAE are an ultimate window covering solution offering a wide range of aesthetic and practical benefits. Window coverings are considered as one of the most important design elements of any room. The selection of a blind basically depends on the style of a particular room. The market has a number of interior design products for many home and business owners. Window blinds are now a popular choice among many home decorators across the world due to being versatile, and affordable.  They are great when it comes to creating an atmosphere of warmth in a room of any style while also offering unmatched practical advantages.
Amazing Style
Wood blinds can prove to be a great addition to any room that is enough to add beauty and texture to your windows. These products come with a distinctly natural feel which gives them an especially graceful charm. In addition to this, these products also feature clean lines and help a lot when it comes to promoting a sense of space even in smaller rooms. Furthermore, since wood window blinds are made using different types of wood including oak, bamboo, mahogany, pine, maple, chestnut, and beech to name a few, they can easily fit into any motif.
Great Flexibility
Due to being made from different types of wood, they feature a great flexibility. Their availability in faux wood clears that they are not just versatile stylistically, but functionally. You can use them anywhere in your home, be it a bathroom or a kitchen.  Faux wood blinds are durable enough to stand against the humidity, while looking and feeling like real wood. These products are easy to clean, durable and available at very affordable prices. They require only minimal maintenance during their usage for several years.
Privacy
Another one of the most imperative benefits of using wood blinds in the UAE is the utmost privacy they offer to their users. Plastic window covering solutions are sometimes at least partially translucent, and typically shadows or outlines are quite visible through the blinds. On the other hand, wood blinds are completely opaque, and as they can be closed and opened, you will have a full control over your privacy.
Unmatched Customization
As a homeowner you will also have an option to customize your wood blinds. It's up to you whether you want to go with the slat size blinds or have a plan to choose between horizontal and vertical varieties.