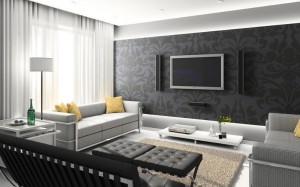 Almost every residential property features blinds and curtains. These products are really important when it comes to improving the look of your home interior. Here are several reasons why you should these products to cover your windows.
To Keep Watchers Away
Privacy is of course one of the most important reasons why more and more individuals are choosing blinds and curtains. As a homeowner you can adjust these interior design products to cover the window in such a way that any stranger can't look inside your home while light still pours in. In fact, this will allow you to maintain complete privacy in your home.
To Get Thieves Out and Your Products In
Curtains and blinds work as an excellent protector to your property. Thieves are more likely to rob your home if you are not using any kind of window covering treatment, since this will also them to look inside your house easily and they quickly find if there is something worth robbing.
Give You Control the Heat That Comes Inside
Blinds are curtains are the most recognized products of home interior in Dubai. They will help you to control the heat that pours into your residential property, but also the heat that flows out. Products like exterior blinds are best suited to prevent your property from heating too much during the summer season. While, items like interior blinds are also very helpful when it comes to keeping some of the heat out. The good news is that you can also find these interior blinds very useful in the winter season. During that time, they prevent heat from flowing out of the house. This means that the products are perfect whether you want to keep your house warm or cool.
To Let Sun's Light Pour When Required and Shut It Out When Not
Curtains and blinds are the interior design products that can be used to either darken or lighten a room. You can close them if too much light is coming inside or open them if you find that there is too dark.
To Embellish Your Property
Curtains and blinds are great when it comes to creating beautiful window dressing options at a minimal price. In the market, you can find now blinds made of different materials ranging from fabric to wood, metal, cellular and faux wood. If you are looking for a product to make your property both beautiful and functional, then nothing could beat these products.