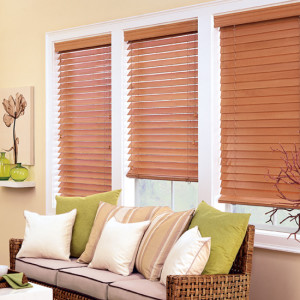 Of course, the installation of products like wood blinds is an asset to any home or office. You would surely get some different look and feel when the placement of these window covering solutions is made. So, using these window treatment solutions will make things simpler and easier for you especially when you are serious about decorating your property.
Where Should I Start?
So, when you decide to buy blinds, the very first question comes into your mind is where to find your desired product. You will find everything -from warm and classic natural looking real wood blinds to faux wooden blind treatments. Do your research, go through their different varieties and choose the one that suits your requirements and budget.
Local Store Can Be Your First Choice
The fact is that you will find a huge product range at your nearest store. They have a team of individuals who will help you decide on which blinds you want. Some stores show you some sample slats of what each brand and model looks like. They also install the blinds for you.
Today's Generation Prefers Online Shopping
Another widely accepted way to shop for made to measure wooden blinds, whether they are faux wood vertical blinds, wood Venetian blinds, matchstick, or bamboo blinds is to shop online. Every kind of blind is sold via the Internet. Most manufacturers have an online presence today. They are quite aware of the fact that more and more individuals are shopping online for every conceivable item.
Like many individuals, you may be thinking that shopping for your product form a web store will take your extra time to help you find the wood blinds you are actually looking for. However, with the customer service alternatives they offer to their customers, ordering blinds from places like many reputed online stores couldn't be easier. The team of professionals will help you with everything from telling you exactly how to measure your windows to assist you with choosing the product that fits into your windows.
Don't Hesitate In Call Them
Don't get worried or feel embarrassed while asking them for their service or anything else; they will even help you finalize your order, tell you the best installation technique, and most of them offer free shipping. Most of online interior design stores have a money back guarantee on their merchandise. All in all, online shopping has all the possible solutions for all your wood blind needs.