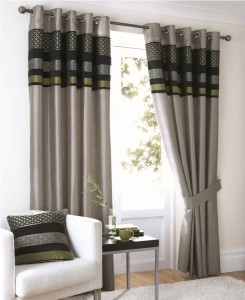 It's good to decorate your residential property in your own way. For this purpose, you will do more research and try to find out the most relevant information from different sources. The internet is, of course, one of the most preferred options. And, the truth is, you will expect to get a huge amount of information on the topic. So, when your home décor fantasy arises in your mind, you would not stop yourself by implementing the latest ideas in your property. You will find yourself very lucky if you succeed in spotting the right product to make your home look appealing and attractive. The usage of curtains in UAE is something that will surely give your property a complete new look. There are various things that make these blinds something special in terms of appearance and the overall feel of the home interiors.
How To Start Putting Efforts In Decorations
In this regard, first and foremost step is to opt for the right curtains for your windows. For your concern, the selection of the right products will surely help to add more style and beauty to your home. A proper color arrangement is important to go ahead successfully. Make sure that your selected product will match the color and design theme of the room. The market is flooded up with an extensive range of curtains for the users. So, it's up to you to find the most suitable product for your home. You can go with curtains with lining or stripes for small rooms or also choose good designs like floral or checks as they add density to the theme of your room. Plain designs are the most preferred options. Curtains in solid colors are perfect for medium rooms and lite colors for larger rooms as well.
Different Options of Curtains
There are a number of options available in curtains so it is easy to find out the best one for you. Either semi sheer designs or the full sheer designs, you can go with any of them as per your convenience. Considering the curtains in proper length is also one of the most crucial tasks. You also consume enough time to finalize the color of the blind. You can find these blinds at different price ranges and thus, you don't have to face problems in choosing the products in your budget. Finally, I would say that once you have chosen the right  curtains in UAE, you will be able to capture the hearts of you, your family and all the ones who will visit your home.