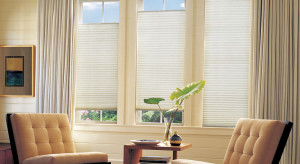 Like many other homeowners, you might have a dream of revamping the old look of your home and giving it a new and fresh appearance. If this is the case with you, nothing could be better than employing the services of curtains and blinds. These interior design products have become one of the hottest deals in the market. You can find stylish window coverings, including vertical or wooden blinds or pleated or Roman shades. The availability of these products in a wider range is enough to increase the value of your property. It is very easy to maintain and clean these products.
Window Blinds And Curtains For Home
Most people now rely upon the professionals when it comes to choosing the right blinds in Abu Dhabi. These experts will surely help to give your entire space a contemporary and fresh look. Numerous shades of blinds are available in the market to serve you the most suitable products for your residential property. This will help you to accentuate the windows of various rooms, such as dining rooms, living rooms, or bedroom rooms.
Prior to the installation of blinds and curtains, a professional is a person who will take care of all the important factors while finalizing the product for you. Your room privacy and light control are the most important things that he takes on a priority basis. Professionals associated with a reputed company also perform measuring and installation of the product.
Transitional shades, Roman shades, solar shades and cellular shades are the most common varieties available in the market for home interior decorators. These products come in different styles, colors and sizes. The extensive variety of window curtains in Abu Dhabi can mesmerize you by providing your property an unmatched beauty.
Window Blinds And Curtains For The Office
Choices are countless when you are planning to choose new blinds or curtains for your office windows. You will have a number of products to make your commercial property functional and appealing. With the help of a professional, you will be rest assured to find the window covering solutions that encourage productivity and are healthy for your employees.
A good interior design company maintains a website through which you can easily buy your favorite product. They generally offer a money back guarantee on their wide range of products. The motto of this company is to assist you with choosing the most valuable product for your office.