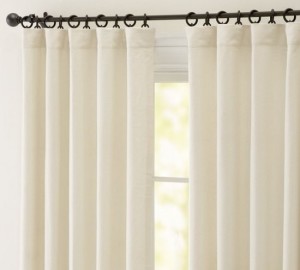 This blog is all about providing you with the relevant information regarding a few curtain installation ideas in Dubai and how to use different styles of fabric and patterns. This will surely help you find the curtains that you never thought of.
Curtains-A Real Asset To Your Property
Curtains for windows are one of the widely recognized interior design products when it comes making a room more attractive. These products can also give your windows a softer look. You can use them to protect your valuable furniture products from harmful UV rays. It has also been noticed that these products are found to be very helpful in keeping the wind out, controlling the temperature of a room, and it can even help in reducing exterior noise from coming in or going out.
Proper Arrangement In Rooms Is Must To Get the Expected Results
A proper arrangement in your rooms will matter a huge difference when it comes to selecting a curtain since it has to match with all other textiles in your room. You are also recommended to take care of your windows with curtains.
Here are a few ideas to treat your windows with curtains.
Install a curtain over a blind.
Hang it over blinds or some other shadow.
Increase protection installing them with short, purely decorative over-draperies.
Increase protection using short or long curtains which hang on the sides of windows
Place them by hiding the hardware that you have at home, especially in the kitchen.
How Long Should Your Curtains Be?
In general, there are different types of curtains in UAE available in the market. Those available in long sizes are considered as interior design products that set up a more formal, distinguished and elegant mood. While, on the contrary, shorter curtains are known for giving a more casual, relax and informal mood.
Length of Curtains and Room Moods:
Shorter products add to the mood of any room.
Touching the floor in elegant or formal rooms.
Extra-long, spreading it ends a bit or a lot on the floor is great for a romantic room.
For your concern, ending at the top of floor molding will give your room an awkward an ugly look. Just lower the length of the product to solve this problem.
Reaching the floor is perfect for a family room or a living room.
Curtains For Ugly Looking Windows
Here are several ways to make your windows more charming and look beautiful:
If you have a short window, you can attach the supporting rods just below the ceiling and then hang long sized curtains reaching the floor of you room. In short, it will give the impression that you have a longer and more beautiful window.
In case, if your window is too long, you can place a cornice above your curtains using a bold horizontal pattern.